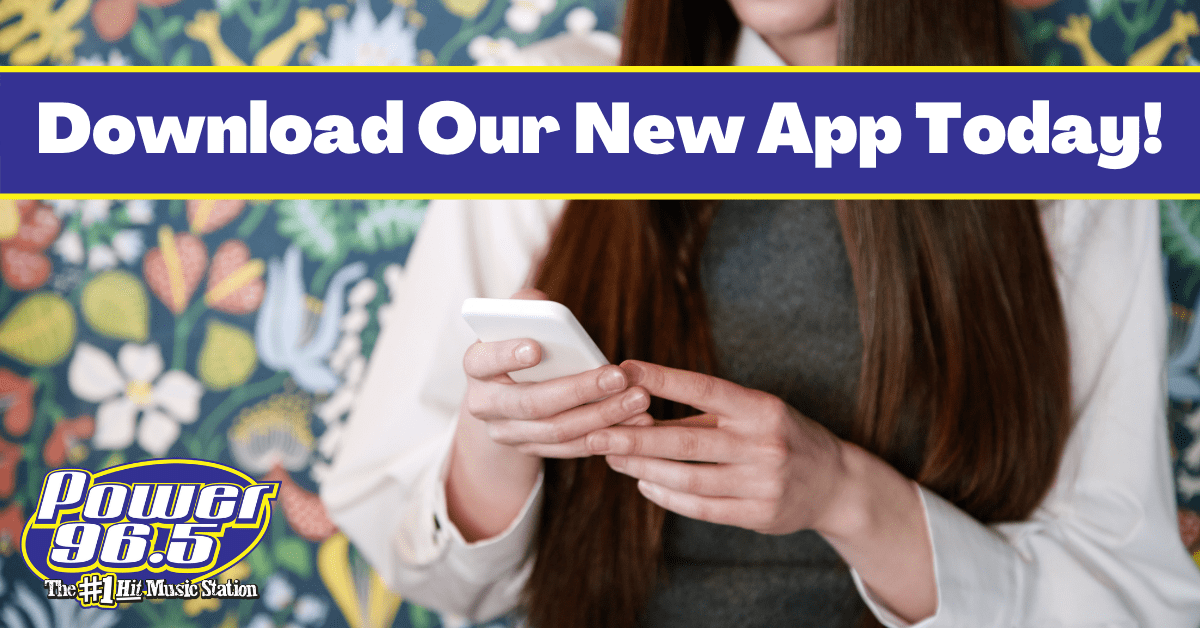 Did you know your phone is packed with great new music?
Just download the new Power 96.5 app and enjoy all your favorite hits available now on your app store.
For Android/ Google users click HERE.
For iPhone/ Apple users click HERE.
When you're on the go take Power 96.5 with you! Our new app gives you the latest music, weather, and more.
iPhone or Android? It doesn't matter, we've got your Power 96.5 App with the #1 hit music!
Download it today!